Working with

the right tools
From 01/01/2021
Vertriebsgesellschaft für Gartenbautechnik Auerbach Ltd.
becomes
as a result of brexit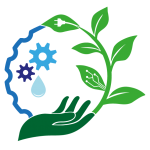 Auerbach Horticultural Engineering
Consulting | Distribution | Service | Spare parts
About us
Auerbach Horticultural Engineering
The decisive factor for the company, founded in 2001, was the development of a self-propelled bed trimming machine with automatic trimming height compensation in 2000.
This machine was awarded the BMVEL - Innovation Prize for Horticulture 2001 in the category of technology on March 19, 2001.
Since then, new machines have been continuously developed in the areas of washing technology, cutting technology and transport technology.
The machines we have developed are now sold worldwide.
| | |
| --- | --- |
| 2001 | Founded as "Vertriebsgesellschaft für Gartenbautechnik Auerbach & Neßler GbR" |
| 2006 | transformation into "Vertriebsgesellschaft für Gartenbautechnik Auerbach Ltd." |
| | combined with our move to a larger workshop with stock |
| 2014 | TASPO Award Winner |
| 2015 | TASPO Finalist |
| 2021 | as a result of Brexit, the name was changed to Auerbach Gartenbautechnik GmbH |